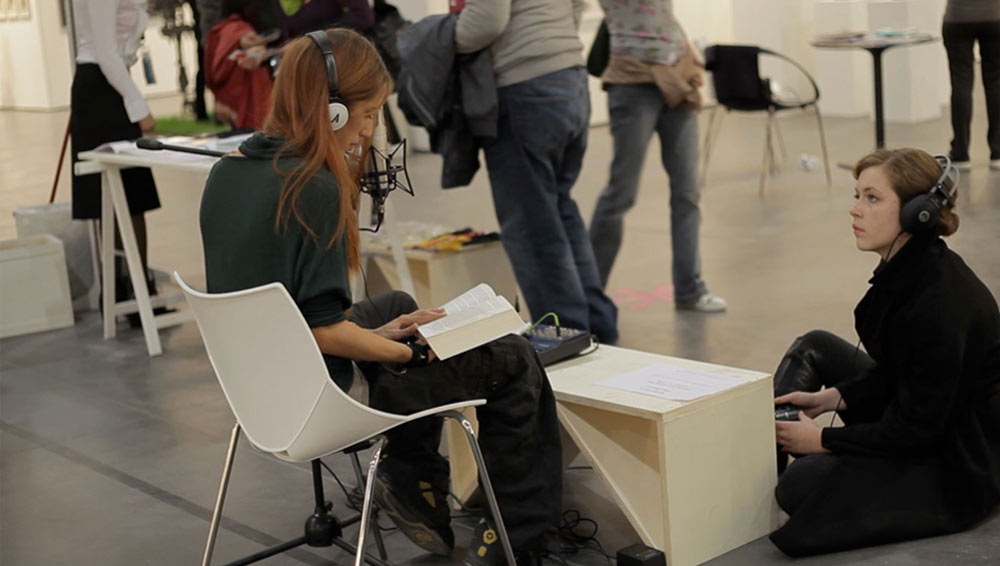 THE CHANCE / READING K. HARING DIARY - Part: OCT. 14   1978
PERFORMANCE AT ART VERONA FAIR (ITALY) 2013 / FOR CUNTEMPORARY - ART, THEORY, ACTIVISM / LONDON
 "The chance" is an experience in which the viewer is alienated from the world and he's accompanied in a childlike dimension. The voice of the performer is audible only with the use of headphones and reminds the narrator of the stories we heard when we were kids. Keith Haring has greatly influenced my view of art, so I choose my favourite part of his diary "October 14 1978" in wich he talks about the relationship between the work of artist and people. In this performance it's reported the emotional flow between the artist's thought and the viewer like an "extension" of Haring' statement that makes it accessible to those who decide to catch it.
Performer: Laura Cerini